Design is at the heart of any successful retail journey and for us at Spaceworks its the foundation of your operation. To entice, excite and make an impact on your potential audience; a robust and effective design should say more 'whoop' than 'poop' and keep your customers coming back to repeat their unforgettable experience.
Technical design
You and we need to know the design will work and be buildable! Our CAD teams produce technical drawings to proof out the manufacture process – we also love samples and prototypes – there's nothing quite like the touchy feely approach to get a handle on what your new desk, shelving system or tables will be like.
We can survey for accurate layout plans, provide building control plans and plans for planning consent as well as full build plans (electrical, mechanical, lighting, flooring, decorations etc..) All the plans you'll ever need!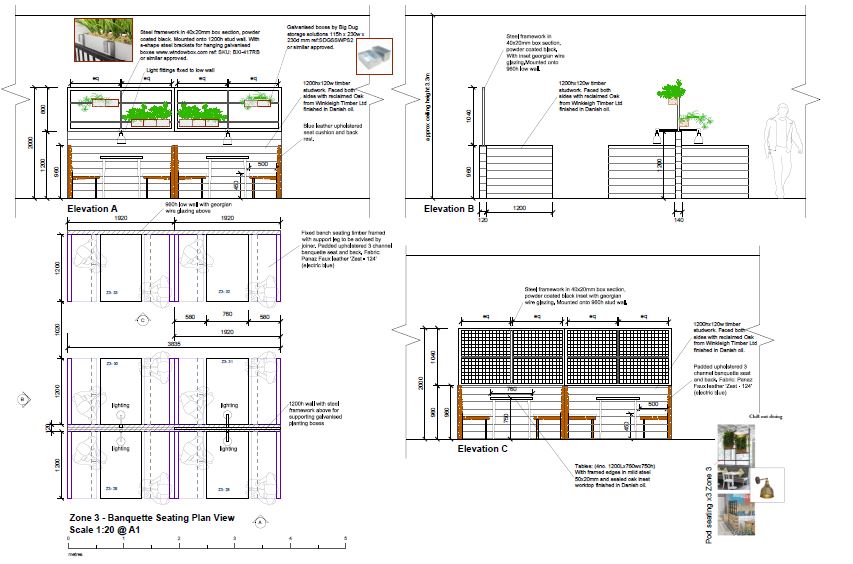 Creative Design
We like to work with you closely to visualise and create an effective, hard working and unforgettable customer experience for your products and retail space. One that stimulates, entices and delivers to your customers needs. Maximising the space for the best fit operationally and with your products at the forefront we carefully select materials and finishes that will work with your brand and to ensure you get the most out of your budget.

If you have your own creative teams? That's fine, you'll find us just as happy to work with your guys and feather in our experience to make the vision a reality with our fit out prowess!
Brand and Identity
An effective visual identitly is fundamental for the success of your company and we are passionate about creating a brand that is stimulating and engaging and one that works for your product or service. Getting this part right is essential in making you stand out from the crowd and be chosen by your potential customers - it can also help increase sales as your customers become loyal to your brand. How your brand translates into tangible feelings is at the heart of retail branding. People care and will react on how something makes them feel, and if your brand and identity ticks all the right boxes, then you've got yourself sale!
We are happy to discuss your current brand and how that could change to better reflect your company's personality, its values and ethos. From a logo refresh, to a full new company image, tackling packaging and presentation and signage solutions.